WordPress Development for the ANIJ
CarteJeunes.luClient: Agence Nationale pour l'Information des Jeunes (ANIJ) a.s.b.l.

Building on existing plug-ins and native WordPress functionality, TenTwentyFour1024 built a system for the Luxembourgian Centre Information Jeunes to manage CarteJeunes members entirely using the WordPress system they've come to know and like in the past couple of years.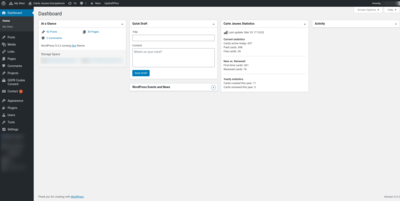 The CIJ CarteJeunes plug-in extends registration forms, user-profiles as well as filters, actions, and bulk-actions on the user-list in WordPress' admin back-end. It tracks payment information, generates unique Membership IDs for several organisations across a WordPress multisite installation, and allows to create PDFs for cards conforming to the ISO/IEC 7810 ID-1 standard individually or in batches.
Each generated card sets a time-stamp on the respective user, further allowing to filter out people who already have a card, select all the remaining users, and batch-generate either cards, or even labels for postage. A cron-job checks expiry dates on memberships tracked through the plug-in and notifies administrators of that pending expiry.
EuroDesk.luClient: Agence Nationale pour l'Information des Jeunes a.s.b.l.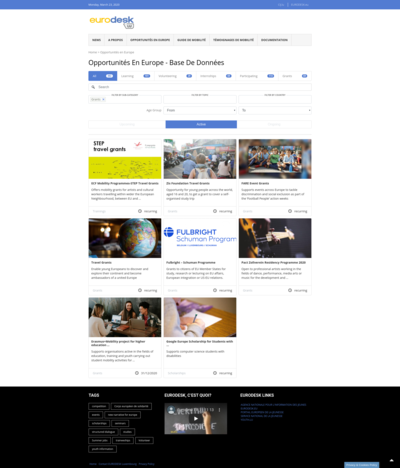 For the same organisation, TenTwentyFour1024 built a plug-in to synchronize program entries from the European EuroDesk database through their OAuth-protected API, then list and display them directly on the national EuroDesk website, eurodesk.lu.
This WordPress Importer/Visualizer plug-in imports all contents retrieved from the EuroDesk database into WordPress Custom Post Types and Taxonomies, thus allowing to use and manipulate the data just like any other WordPress content, using it in widgets, including it in site-wide searches, etc.
Technologies used in building this application