Administrative Assistant
This position has been filled.
Your role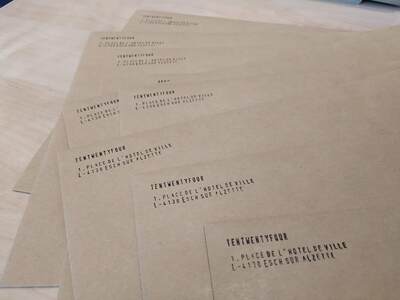 As an Administrative Assistant at TenTwentyFour1024, either working full-time from our offices in Esch-sur-Alzette or partially remote, you will be in charge of all administrative work, as well as in constant contact with administrations, service providers, customers and partners. You will be the first line of defense (phone calls, emails) and will prepare our company for, and follow-up, events (Job & Carrier Development Week, …).
As a member of TenTwentyFour1024, you'll be sharing responsibilities with the rest of the team.
TenTwentyFour1024 has made a habit of looking for team members dedicated to their work, even if they don't have countless years of experience. We believe that great talents have the ability to quickly learn and do not shy away from new challenges. While experience can be acquired, persistence and the desire to learn and succeed should be some of your strongest personality traits.
Your responsibilities
Preparing and dispatching quotes and invoices.
Preparing VAT and tax reports.
Handling invoice payments.
Placing and following-up orders with suppliers (e.g. IT, furnitures, consumables,...).
Reviewing and following-up contracts (e.g. insurance, service providers, suppliers, ...).
Partaking in planning and execution of social media campaigns, as well as updating and maintaining our websites.
Writing and maintaining user manuals and release notes.
Receiving and dispatching phone calls, first contact for support requests (with dispatching to the appropriate department/person).
Reception of visitors (clients, partners, suppliers, ...).
Assisting CEO/HR in the recruitment process (ADEM, jobboards/commercial platforms).
The job also includes, if necessary, support of other departments.
Your strengths
You're a good fit for this job, if you…
…are able to learn quickly and not afraid to take initiative.
…are self-confident and not easily embarrassed by challenging questions.
…are fluent in both written and spoken English and French. German and especially Luxembourgish are considered an asset but not mandatory.
…feel comfortable writing longer and concise texts in English and French.
…have an outgoing and sociable character and love to talk to people, be it face to face or over the phone.
…have prior experience in administrative tasks, drafting of manuals/templates, recruitment processes, negotiating supplier contracts, ....
…optionally have some experience in project management and graphic design, which would be considered an asset.
About TenTwentyFour1024
Active since 2013, TenTwentyFour1024 is an IT company determined to deliver high-quality, user-friendly and thoroughly tested products and services. We strive to bring test-driven software development and *nix-based free/libre software solutions to our customers in and around Luxembourg and to share with them what we consider to be our Information Technology Craftsmanship.
TenTwentyFour1024 has clients in the public and private sectors, ranging from industrial machinery suppliers and agricultural enterprises over ministries and government agencies to investigative and grass-roots journalism outlets. We're one of the very few IT companies in Luxembourg with a solid experience in FLOSS software and a professional level expertise in Unix server administration.
What we offer
Life at TenTwentyFour1024 is not all cakes and ale. We'd be lying by claiming that delivering great products is anything other than a tough job. But we're actively doing our best to make it a fun and friendly place to work at, an opportunity to learn many things and share your knowledge and passion with others.
A professional development process (Agile methodologies, code review, version control, continuous integration, DevOps approach, container-based development environments, …).
No dress code and flexible – that doesn't stand as a euphemism for long – working hours.
Attractive and varied opportunities for personal development and career advancement (On-the-job reading, paid conferences and trainings).
A flat hierarchy, an equal vote in decision taking and the opportunity to shape the company's future, as well as a lively and creative working environment.
A fitness-allowance of up to 100 EUR/month, to be freely spent on any physical activities (apparel, registrations, membership fees).
A free selection of more or less heavily caffeinated hot or cold beverages — and the occasional after-work "refreshment".
The option to work from home – or wherever you prefer – several days a week.
Opportunities for creativity and pet-projects.
We'd love to get to know you, your skills and experiences and to learn about any projects in which you have collaborated. Please send your resume, as well as a cover letter detailing why you'd like to work at TenTwentyFour1024 to ul.ruofytnewtnet@sboj or post them by snail mail to:

TenTwentyFour S.à r.l.
c/o Human Resources
1, place de l'Hôtel de Ville
L-4138 Esch-sur-Alzette
Luxembourg