Linux System Administrator
TenTwentyFour
1024
is looking for a system administrator –
juniors welcome!
– to expand, maintain, and keep a watchful eye on our growing GNU/Linux based infrastructure.
We're also accepting application from people who prefer working on a part-time schedule.
Your role – Operations!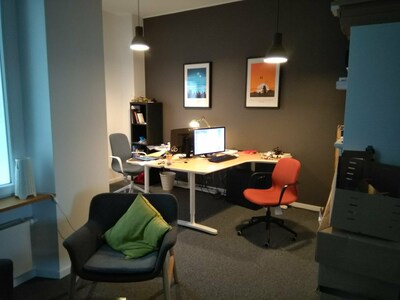 Working in a team of developers and assisted by a fellow system administrator, you will be – or become – responsible for the operations part of TenTwentyFour1024. Based at our offices in Esch-sur-Alzette/Luxembourg, with ample opportunity for remote work, you will assure the steady growth, health and well-being of our distributed GNU/Linux-based server infrastructure.
Working with configuration management and provisioning tools – think Kubernetes, Puppet, Ansible and Terraform – new systems and clusters will spin into place and be provisioned by your carefully crafted and tested manifests. You will be setting up Icinga2, Prometheus and Graylog instances to monitor the systems' vitals and to make sure all systems are running smoothly.
As someone familiar with the DevOps approach, you will be assisting our development team and customers in setting up continuous deployment pipelines and you will very likely be actively contributing new code and functionality to the FLOSS-tools you'll be working with.
As always, we're looking for team members dedicated to their work, even if they don't have an academic degree or countless years of experience. We believe that great talents have the ability to learn quickly and take advantage of new technologies. While experience can be acquired, passion, persistence and the will to learn and to succeed should be some of your strongest personality traits.
TenTwentyFour1024 is not a full-remote company by design. But the times they are a-changing and we're no stranger to operating fully remote. While this position is open to fully-remote applicants, applicants who live close enough to drop by the office occasionally to not only share the work-load but also the community experience will be given preference.
Your responsibilities
Installation, provisioning and management of Unix systems in physical and virtualized environments (Terraform, cloud-init).
Configuration and optimization of high-availability set-ups in the cloud or on bare metal.
Extending and improving on existing Puppet manifests and Ansible playbooks.
Controlling access and securing environments using nftables and squid.
Monitoring our and our customers' systems vitals using tools like Icinga2, Prometheus, Grafana and Graylog.
Configuring, building and extending operating systems for embedded systems.
Setting up VPN tunnels using OpenVPN and Wireguard technology.
Designing and deploying applications to Kubernetes environments.
Authoring and maintaining procedure and process documentation.
Your strengths
You're a good fit for this job, if you…
…are able to learn quickly and not afraid to take initiative.
…possess an ability to understand complex technical situations and enjoy to constantly discover new technologies and possibilities.
…enjoy technical challenges and are not easily frustrated by the occasional failure.
…have experience with – or a strong interest in – Free Software and Open Source technologies.
…have a thorough understanding of Unix-based operating systems (GNU/Linux, *BSD), their set-up and configuration.
…understand routing, natting and port-forwarding and are able to implement these using Unix utilities.
…have some experience – or are looking forward to learning about – using monitoring and trending solutions such as Icinga2 and Grafana.
…prefer to sometimes shave a yak and automate repetitive tasks, rather than laboriously repeating the same steps over and over again.
…have perfect written and spoken skills in English. (Luxembourgish, French or German are considered an asset but not mandatory.)
…have a degree in a Computer-Science related field or not. Honestly, we don't actually care, just show us that you're awesome at what you do!
About TenTwentyFour1024
Active since 2013, TenTwentyFour1024 is an IT company determined to deliver high-quality, user-friendly and thoroughly tested products and services. We strive to bring qualitative software development and free (as in freedom) software solutions to our customers in and around Luxembourg and to share with them what we consider to be our Information Technology Craftsmanship.
TenTwentyFour1024 has clients in the public and private sectors, ranging from industrial machinery suppliers and agricultural enterprises over ministries and government agencies to investigative and grass-roots journalism outlets. We're one of the very few IT companies in Luxembourg with a solid experience in – and preference for – free/libre open source software and a considerable expertise in Linux/Unix server administration.
What we offer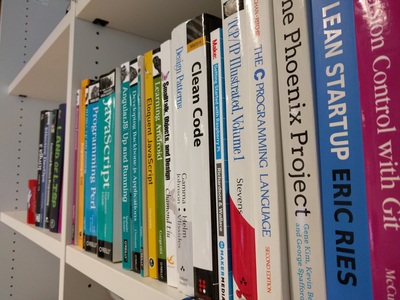 Life at TenTwentyFour1024 is not all cakes and ale. We'd be lying if we claimed that delivering great products is anything other than a tough job. But we're actively doing our best to make it a fun and friendly place to work at and offer opportunities to learn about all the shiny new things and share your knowledge and passion with others.
We're doing so by offering…
No dress code and flexible – that doesn't stand as a euphemism for long – working hours.
A small team and a calm, cosy but lively and productive working environment easily accessible by public transit.
Attractive and varied opportunities for personal development and career advancement (On-the-job reading, paid conferences and trainings).
A flat hierarchy, an equal vote in decision taking and the opportunity to shape the company's future.
A fitness-allowance of up to 100 EUR/month, to be freely spent on any physical activities (apparel, registrations, membership fees).
A free selection of more or less heavily caffeinated hot or cold beverages — and the occasional after-work "refreshment".
The option to work from home – or wherever you prefer – several days a week.
An environment that is open and enthusiastic about exploring new technologies.
Opportunities for creativity and pet-projects.
We'd love to get to know you, your skills and experiences and to learn about any projects in which you have collaborated. Please send your resume, as well as a cover letter to ul.ruofytnewtnet@sboj or post them by snail mail to:

TenTwentyFour S.à r.l.
1, place de l'Hôtel de Ville
L-4138 Esch-sur-Alzette
Luxembourg